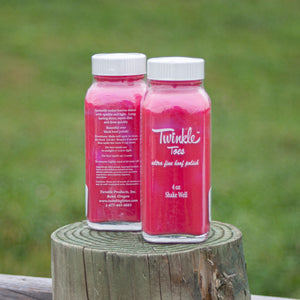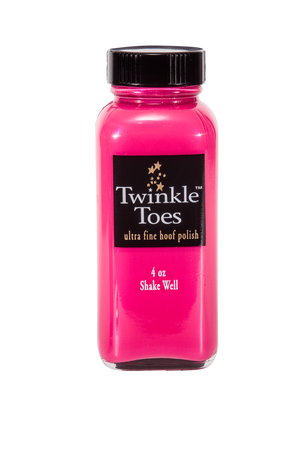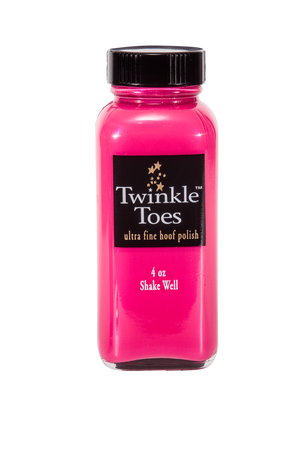 Twinkle Toes Hoof Polish - Pink Pizazz
Beautiful Satin Finish with a high gloss shine in my signature color... Pink!! 
Use Glitters over Satins for a sparkling effect. Satins also seal and protect hooves from both moisture and dryness.
TWINKLE TOES APPLICATION AND REMOVAL
To Apply: Shake well then coat clean dry hoof, let dry.Use two coats for best results.May be used over black hoof polish for dressier look.
To Remove: Lightly sand or use hoof polish remover.